Auto Wrecker near Me in Brisbane.
Get top cash with the best auto wreckers near me in Brisbane. We have our own towing truck and junk yard. We wrecker all kinds of cars. Such as: Toyota, Ford Mondeo, Mitsubishi, 4×4, 4wd, and other brands.
About Auto wreckers and recyclers in Brisbane. 
Auto wreckers and recyclers in Brisbane play a significant role in the automotive industry. They are offering sustainable options for disposing of old, damaged, or unwanted vehicles. These wreckers are experts in dismantling and salvaging parts from vehicles that are no longer in use. Most of them offer the highest cash with free towing services for removing the vehicles. Meet Tolo Auto Parts Recycling Cars which offers top cash for all brands of vehicles. We have our own towing truck that is equipped with all necessary materials. 
Our workers carefully inspect, clean, and test the cars and parts. It enables them to ensure that they are in good working condition before selling them at a fraction of the cost of new parts. By providing high-quality used parts, we not only save car owners money but also help reduce waste and promote the concept of recycling in the industry.
Additionally, we play a major role in cleaning environmental pollution. Indeed, we provide safety guidelines to ensure that the process of dismantling and recycling vehicles is done correctly. Overall, auto wreckers and recyclers in Brisbane offer valuable services that benefit both car owners and the environment. 
Meet the best auto wrecker near me in Brisbane. 
Are you searching for the best auto wrecker near me in Brisbane, you are at the right place. Look no further than our services. We are offering top cash for your unwanted vehicles. Whether you have old cars, trucks, or even scrap metal, we guarantee to provide you with a fair and competitive price.
Our team understands the value of your time, which is why we strive to deliver on-time services. We know that waiting around for hours is frustrating, so we make it a priority to arrive promptly and efficiently handle the removal process. Additionally, our customers can expect a quick and friendly environment when working with us. Our team is professional, courteous, and knowledgeable, ensuring a positive experience from start to finish. So, if you're looking for the best auto wrecker in Brisbane, choose us for a reliable and rewarding service.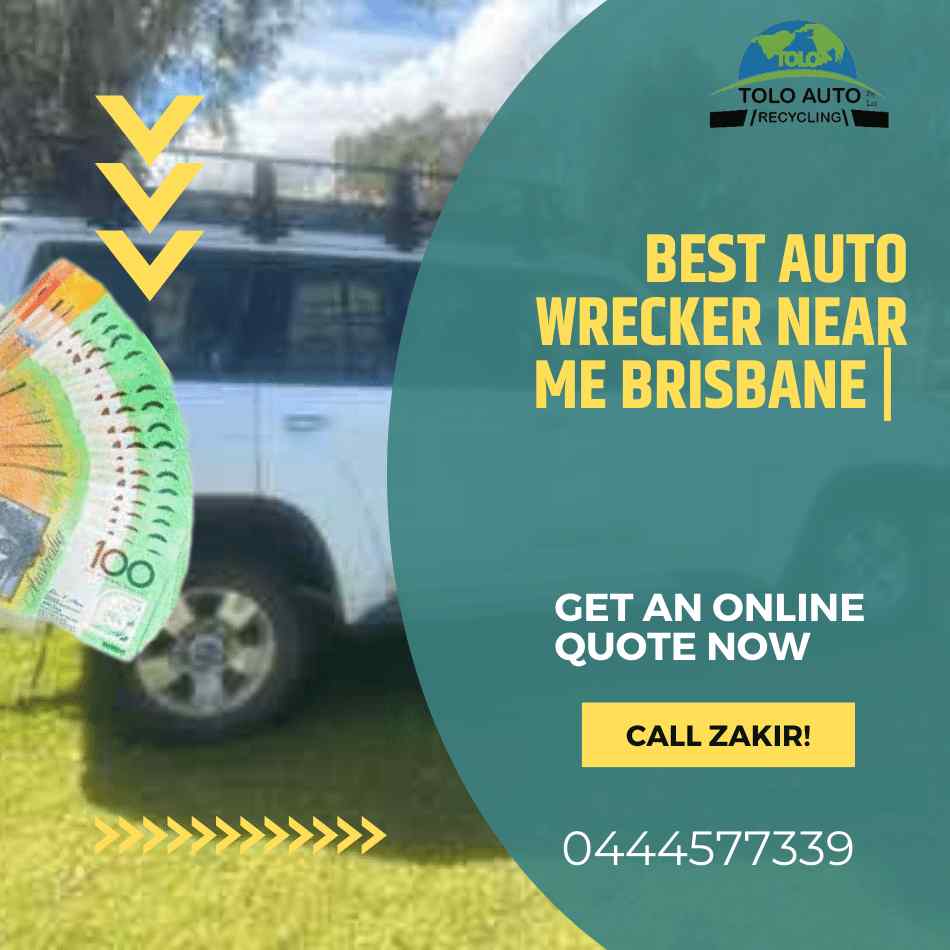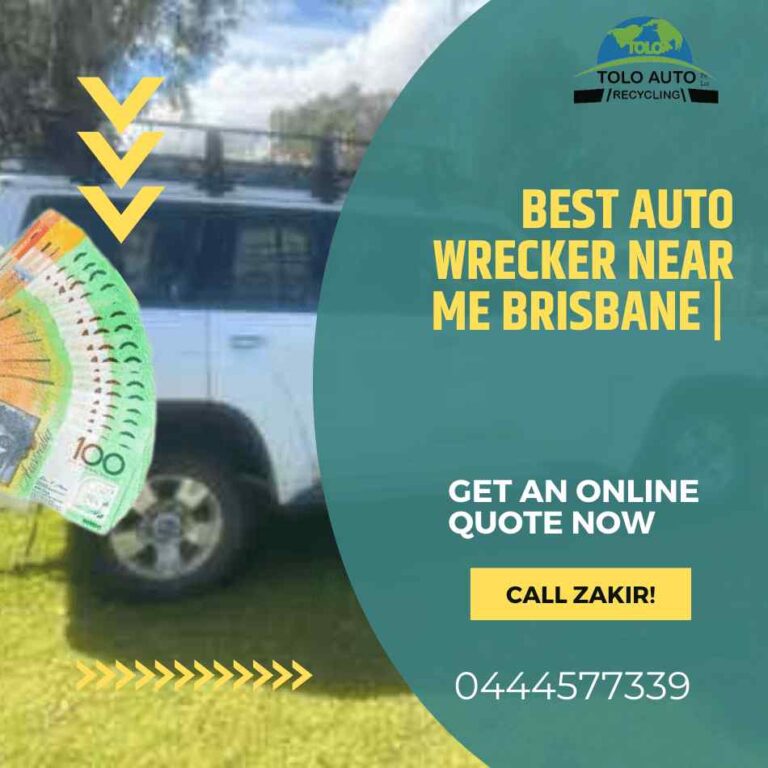 What models and conditions of scrap cars do we buy?
As you know we are a recycler. We buy all models and ages of scrap cars, meaning that no matter the type or year of your vehicle, we will gladly take it off your hands. Whether your car is a sedan, 4WD, Holden, SUV, truck, or any other model, we are here to help. Additionally, we are not picky when it comes to the condition of the vehicle. If your car has been wrecked or totaled, we are more than willing to buy it from you. 
We understand that accidents happen, and we are here to provide a convenient solution for you. Furthermore, we offer the added benefit of paying instant cash for your scrap car. No need to wait for a check or bank transfer; we will give you the cash right then and there. So, if you are looking to sell your old or damaged car, regardless of its model or condition, contact us for a hassle-free experience and immediate payment. 
Local auto wreckers provide auto parts. 
Local auto wreckers provide a wide range of auto parts to meet the needs of car owners. Whether you are looking for specific parts for repairs or spare parts to have on hand, we are a valuable resource. We offer a selection of used car parts that are still in good condition and can be used to replace damaged components in your vehicle.
Our workers carefully dismantle vehicles and salvage the parts that are still in usable condition. This means that you can find not only the parts you need but also a variety of other useable parts that you may not have even considered. With our extensive inventory, we offer a one-stop shop for all your vehicle parts needs. From engines and transmissions to brakes and electrical components, they have it all.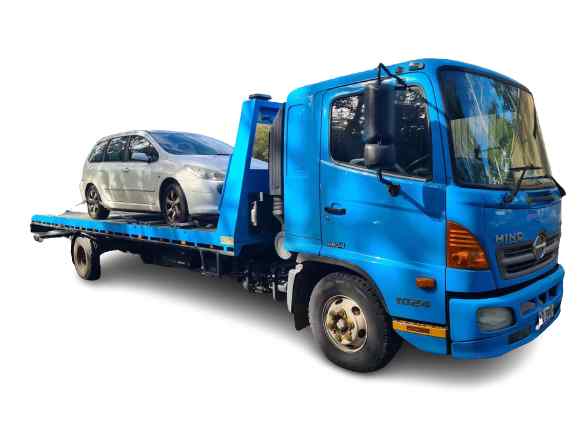 Get top cash for cars up to $12,999 dollars with auto salvage.
You can get top cash for old, damaged, or no longer in use cars with us up to $12,999 dollars. Our company is buying old or damaged vehicles for scrap or recycling purposes. We understand the value of various car parts and materials, allowing them to offer a competitive price for your car. 
Whether your car has been in an accident, has a blown engine, or simply doesn't run anymore, you can still earn a significant amount of money with us. So, instead of letting your old car sit in your driveway, take advantage of the opportunity to get top cash for cars with us. 
CARS, VANS, UTES, TRUCKS, 4X4
How do I get rid of my old car in Brisbane quickly?
If you want to get rid of your old car in Brisbane quickly, there are a few options you can consider. Firstly, you could try selling it privately through online platforms or local advertisements. However, this can take time and effort on your part.
Another option is to trade it in at a car dealership when purchasing a new vehicle but keep in mind that they may not give you the best value for it. Alternatively, you could choose to sell it to an auto car removal service that specializes in buying old cars. These services often offer a quick and hassle-free experience, providing you with a fair price for your vehicle and handling all the necessary paperwork. 
- Get online Quote Now 0444577339 -
Why You Choose Tolo Auto Wreckers Near Me? 
Tolo Auto Wreckers is a clear choice for its customers. With a team of professional workers, we have the knowledge and skills to handle any auto wrecking needs. Our team has many years of experience in the industry, ensuring that they are able to provide the best service possible.
Additionally, Tolo Auto Wreckers stands out from the competition by offering top cash for all brands of vehicles. This means that not only do we take your old or damaged car off your hands, but we also provide you with a fair and generous cash offer.
Furthermore, We offer free towing services, making it even more convenient for our customers. And if that wasn't enough, we also provide an online quote service, allowing you to easily and quickly get an estimate for your vehicle. Overall, Tolo Auto Wreckers is the go-to choice for all auto wrecking needs.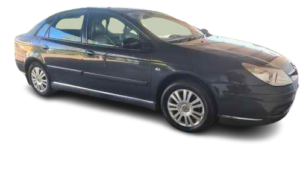 Our top services in the whole of Queensland and its surroundings.

 
At our company, we offer our top services in the whole of Queensland and its surroundings. One of our main services is offering top cash for cars, ensuring that our customers receive the best value for their vehicles. Additionally, we also buy all makes and models of old cars, providing a convenient solution for those looking to sell their vehicles quickly and hassle-free.
Moreover, we offer cheap car parts for customers who are in need of affordable replacements for their vehicles. With our wide range of services, we prioritize customer satisfaction and aim to provide the best automotive solutions in the area. 
What parts of a car do we sell?
We can sell various parts of a car for cash. One of the most valuable components often wrecked is the engine. A car engine contains a range of metals, including steel and aluminum, which can be melted down and reused. 
Additionally, parts like transmissions, alternators, and starters are in demand in the recycling market. These items can be refurbished and resold to car owners or used as spare parts in other vehicles. Similarly, recyclers can also cash in on car batteries as they contain materials like lead, which can be recycled. Other parts that we can sell include wheels, exhaust systems, catalytic converters, and even entire car frames, depending on the condition and overall demand in the market. 
How to get in touch with Auto Dismantlers?
To get in touch with Auto Dismantlers, you can call us on our cell phone (0444577339) for immediate assistance. Alternatively, you can visit our website to get an online quote by providing the necessary information about your vehicle. We are here to help with any queries or services related to auto dismantling. 
Get free towing service with car wreckers in Brisbane. 
If you're in Brisbane and have a wrecked car that needs to be disposed of, car wreckers can provide you with a free towing service. We will come to your location, assess the condition of your vehicle, and safely tow it away. You don't have to worry about the hassle of finding a towing company and paying for their services. With us, you can easily get rid of your wrecked car and have it taken away for free, making the whole process convenient and stress-free. 
Get free quotes for your old cars now. 
If you have old cars sitting in your garage or driveway, it's time to get rid of them. Get free quotes for your old cars now and see how much money you can make from them. Whether they are running or not, we are willing to pay you for your unwanted vehicles. Don't let them go to waste any longer! 
Call now for further information. 
Our workers are working 24/7, so, you can call us at our working hours for further information.