Car scrap yard Brisbane provides the easiest and convenient services. We accept all kinds of junk cars, unwanted cars, old cars, and accident cars. Our towing truck is always ready to give service.
Car Scrap yard Brisbane
Car scrap yard Brisbane gives you the services of removing old, unwanted, accident, and damaged vehicles. We have been working for many years. Our scrap yard in Brisbane is really wide in purchasing old and damaged vehicles. Our aim is to make a free hassle environment, in return, Tolo Auto Recycling Cars pay top dollar for the owners.  
Tolo Auto Recycling Car Brisbane is licensed by the government to ensure that we operate in a safe and environmentally-friendly manner. If you have a scrap car or need a specific car part from a car scrap yard in Brisbane then don't hesitate or don't wait to get connected with us.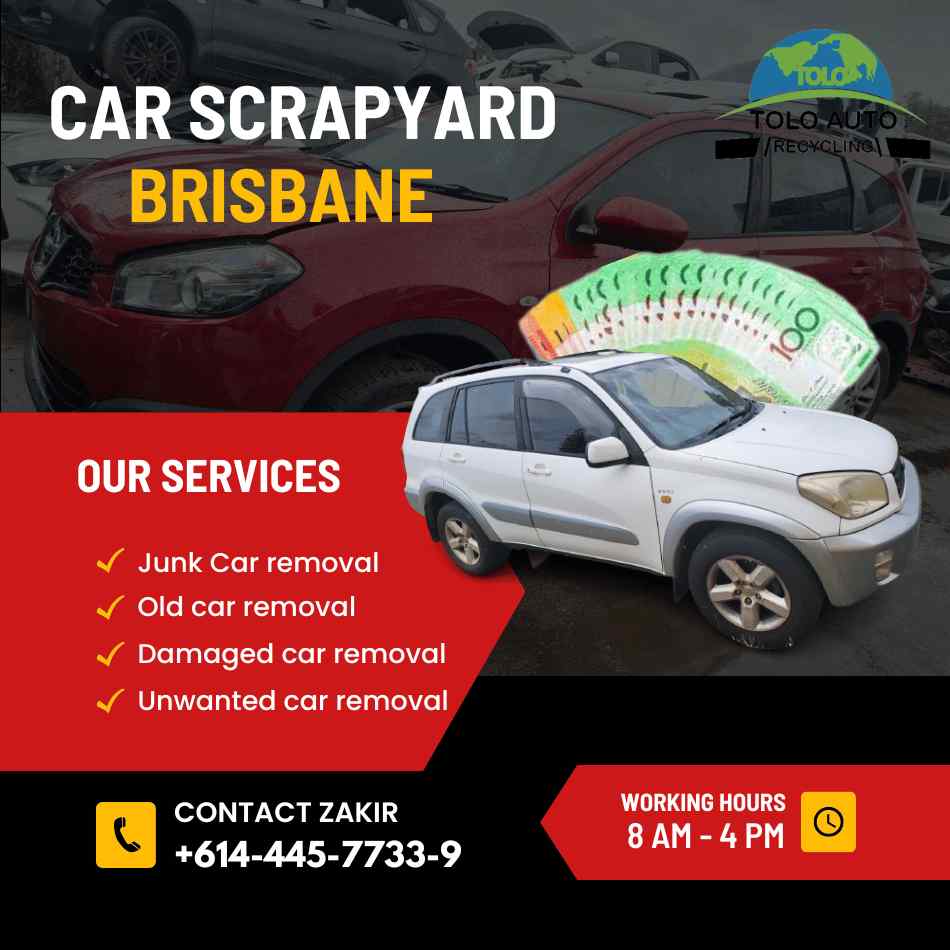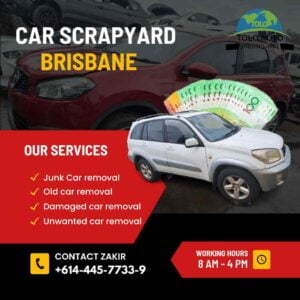 We have our own towing truck that is 24/7 ready with our driver and workers. You can access a simple, secure platform through this business. So, if you have a kind scrap or junk car, be glad to make it cash with us. Auto recycling Brisbane pays top dollar up to $9,999. Though most of the scrap yards take money in order to remove the trash, we don't. Car scrap yard Brisbane offers cash against old and junk cars to the owners. It all depends upon the condition of your vehicle.
In addition to buying and selling car parts, we also offer car restoration services and different car parts too. All the mechanic's staff that are used to fixing up old cars and making them roadworthy again are available with us. It can be a useful and cast-worthy option for restoring an old car.  Different parts are in their original shape which enables the damaged vehicle back on the road.
What is the process of work in car scrapyard Brisbane?
 Scrapyard Brisbane has a really simple process. Whether your car is old, scraped, or damaged don't worry about it. There are many ways to make it cash. I am not going to demonstrate other scrap yard companies, but let me define our process. It is really simple Contact us through our cell phone number, or instant quote form, you just need to consult us through them.
Our workers will respond to you on time.

We will ask you about the model and conditions of your vehicles.

Do tell us the correct information.

There will be negotiation on price.

All the paperwork will be done on the same day.

Cash will be given on the spot.

The trash will be removed quickly.
These are simple and easy processes. Just don't hesitate to get in touch, you will not regret it. Tolo Recycling Car has the ability to make its customer happy by giving all the easy procedure that is required.
CARS, VANS, UTES, TRUCKS, 4X4
About Auto wreckers in Brisbane.
You might be dubious about what Auto wreckers Brisbane does. Actually, we are specialized in dismantling and salvaging vehicles for their parts and materials. Our aim is to make a free hassle environment. In addition. We purchase unwanted or damaged cars, trucks, and other vehicles that are damaged and gotten old. As per our activity, the old and damaged vehicles are disassembled, and extracted any usable parts. The parts are then sold to other customers, who need them to repair or maintain their vehicles.
Auto wreckers in Brisbane provide affordable access to parts for vehicle owners. Our activity also plays a major role in reducing the environmental impact of discarded vehicles by recycling and reusing materials. So if you have any kind of old and junk car, vehicles, or truck contact us now through our cell phone: 0444577339
What to know about scrapyard Caboolture.
Important things to know before going to deal with any scrap car yard. The terms and conditions of that company should be read. These are the most important thing that must be known about scrapyard Brisbane:
Get aware of the valid price of your vehicle.

On-time pickup of the trash.

Towing truck available or not.

Proper paperwork should be done on the same day.

What models do they buy?

Cash is paid on the spot.

Proper and convenient process.

Attitude and behavior of team members.
Before getting in touch with scrap car removal we need to know all the above-mentioned things which will make our work easy and proper. While selling your car it is really necessary to get a valid price for your vehicle. Mostly we do not know about the prices of the car which is of a different model. So Tolo recycling provides the best cash for your cars. Secondly, on-time pick up is really important. After the confirmed deal the car wreckers must pick up the trash soon. Which will give you extra place and release your tension from the junk car. Thirdly, proper paperwork is really important. You need to know that company must do all the paperwork on time. Relevant to these all the attitudes and behavior of the sending member should be good.