Toowoomba junk car removal.
Cash for car Toowoomba provides the easiest and most convenient services. We deal with all kinds of old and junk cars, such as unwanted Cars, Trucks, Vans, Utes, 4x4s, Jeeps, SUVs, etc. In fact. Tolo pays top Cash up to $9,999 for old and unwanted vehilces.
About top cash for cars toowoomba.
Top Cash for Cars Toowoomba offers the highest price for used vehicles. And, has been dedicated to providing easy and simple customer service for several years. The customers aggrees and appreciats the exceptional service we provide. We are committed to offering a unique platform, especially in light of the challenges of selling used cars in the current market. If you're wondering where to sell your vehicle for the top money in Toowoomba, be connect with us.
Tolo Auto Parts Recycling empathizes with the challenges and issues faced by clients and others. People move around in search of such compensation and may encounter frustrating experiences with cash-for-car companies in Toowoomba communities. This can be a source of great frustration. In contrast. Stressing over selling your car for cash is no longer necessary, as Tolo Auto Parts Recycling.
We offer the simplest and best approach. Our workers understand the issue and its impact on society and thus interact with our customers in a special way. In Toowoomba and the entire city of Brisbane, you can't get the top service and high amount of cash, but we give. Our towing truck and crew are available 24/7 to assist clients, and you can reach us by phone or by filling out a form to receive a quote. We welcome any questions you may have and encourage you to reach out to us.
How is the process of Cash for a car in Toowoomba?
Tolo Auto Parts Recycling offers top cash-for-car services in Toowoomba. When you contact us, you feel relaxed and grateful that our services are quick and easy. Our process is simple and straightforward. The team members works efficiently to ensure that customers do not have to wait long. After examining your vehicle, we will provide a fair and valid price for it, giving you the flexibility to choose the best option for you.
Tolo only proceed with the sale after ensuring that our customers are fully satisfied with our offer and agree to the terms. Our team works efficiently to complete all necessary paperwork on the same day, so customers do not have to deal with any unnecessary delays or frustration. We understand tjhe difficulties of paperwork, but the driver take care of it promptly and automatically, so our customers don't have to worry about these things. You can easily contact us at our cell number, 0444577339, without any hesitation.
HOW CAN I SELL MY SCRAP CAR In Toowoomba?
 If you're wondering, "How can I sell my scrap car in Toowoomba?" then you've come to the right place. In reall. It is difficult to find reliable car wreckers in Toowoomba but with Tolo Auto Parts Recycling, you don't have to worry. Scraping your car is easy with us. We offer simple and accessible services. It's true that finding the best scrapping services for old cars can be challenging, but we make the process easy for you. Just get in touch with us and we'll take care of the rest.  
Many companies have specific demands and may reject old or junk cars based on their model and condition, making it difficult to scrap your car. However, with our cash-for-car services, you don't have to worry about it. We accept all makes and conditions of vehicles and offer top cash for them. You can easily get in touch with us by calling our cell phone number 0444577339, or by filling out the contact form. We are available 24/7 to assist you.
Tolo does not turn away any customers and buys cars in any condition or model. Unlike other companies that may make insulting remarks about the condition or model and offer a low amount of money that could be considered a loss. Instead, we offer a fair amount of money that is appropriate for the condition and model of the vehicle.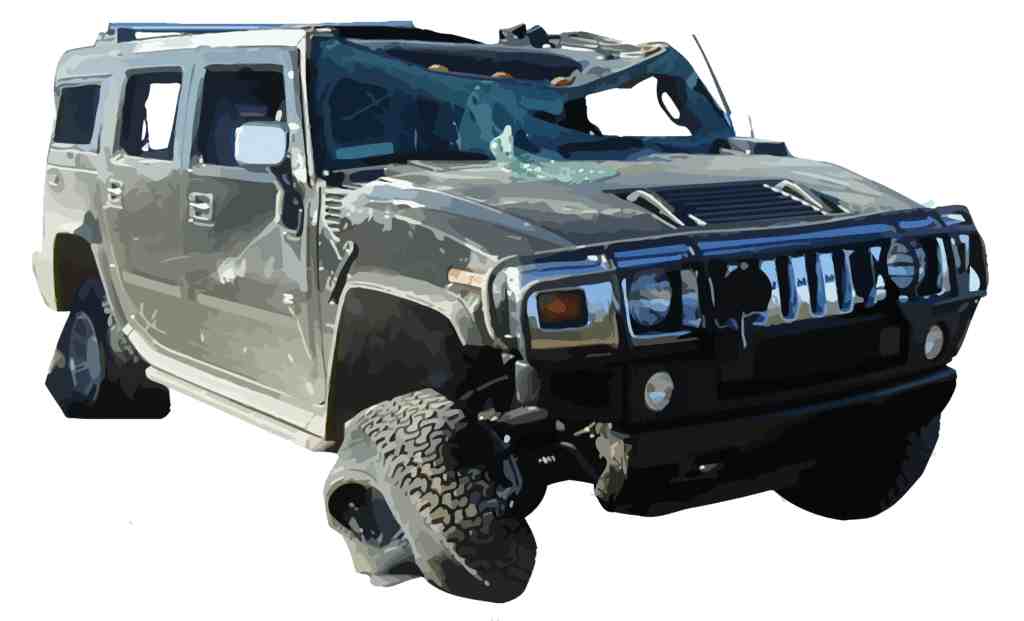 Get Top Cash for Unwanted Cars in the Toowoomba
Tolo Auto Recycling Cash for Cars Toowoomba is the most experienced and reliable car buyer in the area. Providing instant cash of up to $19,999 for all types of damaged, scrap, old, junk, used, and unwanted cars. In additions. Our car removal services are the best in all Toowoomba suburbs, and our towing experts are available to help you anytime. We accept unwanted or old vehicles, including vans, jeeps, SUVs, Utes, buses, trucks, and 4x4s, and pay the highest amount possible. Our cash-for-used-cars Toowoomba service is fast, hassle-free, and most importantly. In deed. the workers always pay top cash on the spot, even before picking up the vehicle from your garage.
What Model and condition of vehicles do we buy?

 
Cars can become outdated and less functional. While some rare and valuable cars may be kept in good condition, others must be sold due to their age and state. Old and outdated vans, automobiles, and trucks must be removed for various reasons. Some may have numerous flaws, while others may require excessive oil costs and other daily expenses, leading to frustration.
If you want to sell your used car for cash, look no further than Tolo Auto Recycling. We buy every make and condition of the car, regardless of its model or condition. Unfortunately, many cash-for-car companies offer low amounts of money, causing frustration for the owner. Some businesses even ignore certain models and conditions. But, Tolo Auto Recycling never rejects any car and buys all models and conditions, including TOYOTA, HYUNDAI, HOLDEN, FORD, HONDA, SUBARU, MITSUBISHI, LEXUS, MERCEDES, MAZDA, KIA, VOLVO, and AUDI
CARS, VANS, UTES, TRUCKS, 4X4
Why should you select us?
For many years, Tolo Auto Parts Recycling has been providing consistent and excellent service. We are proud to be known as the top business in all of Brisbane due to our courteous, easy, and quick services. Our free towing service is included and we offer top dollar for your used cars. Tolo takes pride in meeting all certification and demand standards. Customers who work with us are always satisfied with our user-friendly platform. Doing business with us is easy; simply call us at 0444577339, and a member of our staff will respond promptly. You can also get in touch with us by filling out the form for further information.
We pay instant cash Up to $9,999.
At Tolo Recycling Cars, we understand that getting the highest amount of cash for your car is important to you. Our mission has always been to offer our customers the maximum value for their vehicles. That's why we are the best in the business when it comes to paying top dollar for junk cars. We offer instant payment of up to $12,999 for scrap and old cars, and we never leave our clients in a difficult situation. Tolo buys all types and conditions of cars, and we don't discriminate based on the condition of the vehicle. Whether your car is new, used, or even scrap, we will buy it from you.
Our workers don't care about the condition or model of your vehicle. All types of cars, regardless of their age, engine, tires, or body, you can sell to us. We believe that if something is no longer useful, it can be turned into scrap. Other companies may object to certain conditions or models, causing confusion and frustration for customers. However, with us, there's no need to worry about such things. Just give us a call on our cell numbers, and we'll take care of the rest.
Top cash for scrap cars in Toowoomba.  
Yes, the amount of cash we offer for your car depends on its condition and model. We always struggle to satisfy our customers and make deals that are fair and satisfactory for both parties. However, it is true that providing top cash for junk vehicles can be challenging, but at Tolo Auto Parts Recycling, we are committed to offering the best possible price for your car. Top cash for Toowoomba feels proud to be known as the number one cash Car Company in Toowoomba and throughout Queensland.
Our commitment is to provide our customers with the most money possible for their junk cars. We offer instant payment of up to $12,999 for both scraps and used vehicles. As per experience, I can understand the value of your time and money, so Tolo always tries to make sure to never leave our clients in a difficult situation. 
At Tolo Auto Parts Recycling, the age or condition of a vehicle do not matter. We recycle all vehicles, even if they have old engines, tires, or bodies. Some customers may have had negative experiences with other companies that reject certain conditions or models of vehicles. However, Top cash for cars Toowoomba is  different and doesn't have any objections like that. You can simply contact us by calling our cell phone number to get in touch with us.
Junk car removal Toowoomba.
Junk car removal in Toowoomba is made easy with Tolo Auto Parts Recycling Cars. Actually, there may be many old car removal companies in Brisbane, but if you haven't heard of Tolo Recycling, then you are missing out. Tolo junk car removal Toowoomba provides the best platform to remove your old or junk cars. You may have been hassled in the past to get a valid price for your old or scrap car, but with us, you can rest assured that we provide the best and most convenient price. Being in the right place, gettiing top cash for your junk car is easy. Contact us today!
The process of getting cash for your car is very easy with Tolo Recycling. We provide clear explanations for everything. Our experienced team members make the process smooth and hassle-free. You can contact us anytime to get rid of your junk car, and our workers are always ready to respond promptly. We usually approach our clients within a few hours of contact. Sometimes, the approach may depend on agreeing on the price of the vehicles. If we reach a consensus on the price, our team, and tow truck will come to your doorstep within a short period of time.
Top Cash for Scrap Cars Toowoomba.
Tolo Auto Parts Recycling Cars provide top cash for scrap cars in Toowoomba with an easy, fast, reliable, and hassle-free process. We offer top dollar for any unwanted cars, whether they are scrap, junk, used, old, new, damaged, or non-functioning cars in any condition. Our top priority is to make sure that you feel comfortable throughout the entire scrap car removal process, from the moment you contact us until the end. With many years of experience, our team offers unwanted car removal services in all suburbs of the Toowoomba region. Top cash for scrap cars Toowoomba buys any car regardless of the brand, model, manufacturing year, mileage, or condition, and offers maximum cash on the spot.