Scrap car removal Toowoomba.
Do you know that scrap car removal Toowoomba accept cars of all makes and models, regardless of their condition. When you decide to get rid of your old car, it's essential to choose a company that offers a free, no-obligation quote for their services.
About scrap car removals Toowoomba.
 Do you have an old, broken-down car taking up space in your garage or driveway? If so, consider using scrap car removal services in Toowoomba to turn that eyesore into cash. Our services will not only remove the car from your property for free, but will also pay you for the scrap metal value of the car. This is a great way to make some extra money while also disposing of an unwanted vehicle in an environmentally-friendly manner. We are highly professional and will work with you to ensure that you receive the best price possible for your car. 
Additionally, our team members will take care of all the necessary paperwork and legal requirements. Our prime aim is making the process hassle-free. Whether your car is old, damaged, or simply no longer running, scrap car removal services in Toowoomba offer a convenient and free disposal solution.
What is the process of scrap car removal Toowoomba?
The process of scrap car removal in Toowoomba typically begins with contacting us. We will typically ask for the location and details of the vehicle to be removed. Once the details are confirmed, a team of professionals will be dispatched to the location to assess the vehicle and provide an estimate for the removal service. If the estimate is accepted, the team will proceed to remove the vehicle and transport it to an authorized scrap yard for disposal or recycling. The fees for the removal service are typically based on factors such as the weight, size, and condition of the vehicle. But don't worry we remove the trash freely. The process is usually quick, hassle-free, and environmentally responsible. As our workers ensures that the vehicle is disposed of in a safe and sustainable manner.
Are You Looking To Sell Your Car Quickly?
If you're in a rush to sell your car and need to get it off your hands quickly, there are a few options you can consider. Firstly, you can try listing your car for sale on online marketplaces or classifieds websites. This can be a quick and easy way to reach a large number of potential buyers in a short amount of time. 
Alternatively, you could take your car to a dealership or car-buying service, which may be willing to purchase your vehicle outright for a fair price. However, it's important to keep in mind that you may not receive the highest offer possible when choosing this route. Whatever method you choose to sell your car, make sure to prepare your vehicle thoroughly for sale, take good quality photos, and be honest about any issues or flaws it may have. In contrast, we remove it with some short period of time.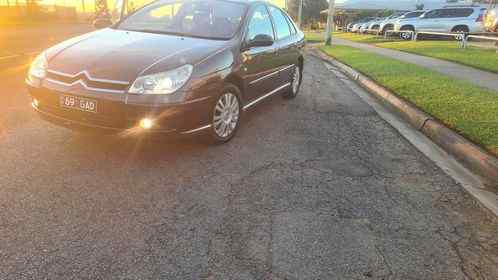 Do you offer same-day car removal in Toowoomba?
Yes, we offer same-day car removal in Toowoomba. Our car removal service is available in Toowoomba and surrounding areas. We pay cash for cars in Toowoomba, regardless of their condition. If you have an unwanted or scrap car that is taking up space on your property, simply give us a call, and we will come to your location to remove it for you. 
The members will offer instant cash for cars in Toowoomba and can complete the car removal process on the same day. It means, you can have the space and cash you need in no time. Contact us today to arrange your car removal in Toowoomba.
What is an auto car wrecker?
An auto car wrecker is a type of business that specializes in buying and dismantling old, unwanted, or damaged vehicles. Once a car has reached the end of its life, or if it has been involved in a serious accident, it may be sent to an auto car wrecker to be recycled or disposed of responsibly. 
The wrecker will typically extract any useful parts from the vehicle, such as the engine or transmission, and then crush the remaining metal into scrap. Some auto car wreckers will also sell used parts to consumers who are looking for affordable replacement parts for their own vehicles. The services of an auto car wrecker can be valuable for individuals who have an old or damaged car they no longer need, as they can often receive cash for the vehicle and rid themselves of the headache of getting rid of it on their own.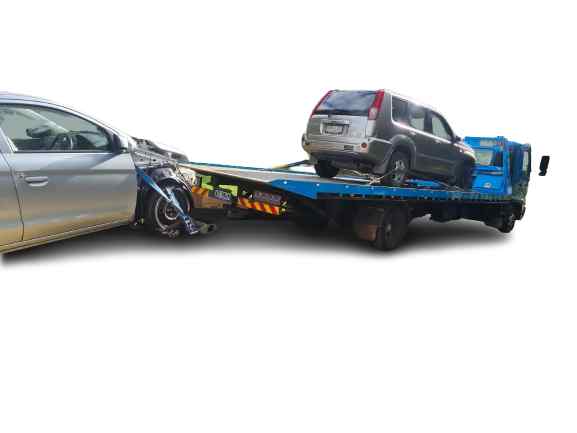 Get instant cash for scrap cars with us.
Get rid of your scrap car and get instant cash with us! We understand that you're tired of seeing that old, rusted vehicle sitting on your property, taking up space and becoming an eyesore. That's why we offer quick and easy cash for scrap cars. Our team of qualified professionals will come directly to you, evaluate your vehicle, and make you an offer in no time. 
Accept our offer and get instant cash for your scrap car! We accept all makes and models, regardless of their condition, so you never have to worry about your scrap car being rejected. Don't let your scrap car continue to take up space and lower the value of your property. Get cash for scrap and make money today! Contact us to schedule an appointment and we'll take care of the rest.
CARS, VANS, UTES, TRUCKS, 4X4
What kind of documents do I need to sell my car?
To sell your car and get cash, you will need to gather a few important documents. First, make sure you have the vehicle's title or registration, as this proves you are the legal owner. You may also need a bill of sale, which documents the sale price and transaction details. Additionally, if your car is a scrap car, you will need to have the necessary paperwork for cash for scrap or cash for scrap cars. In Toowoomba, there are various options for cash for cars, including scrap cars in Toowoomba, so be sure to research the best option for your specific vehicle.
How to get Instant Free Car Removal Quote.
Getting an instant and free car removal quote is easy and hassle-free. There are numerous car removal services available that offer free quotes for your vehicle. Including our company. All you need to do is simply call us on our cell phone or fill in the quote form. 
You must provide some basic details about your car such as the make and model, year of production, and its condition. Once you provide all the necessary information, the workers can then give you a free quote instantly and help you schedule a car removal. This way, you can get rid of your unwanted vehicle and earn cash for your car at the same time. So, if you have an old or damaged vehicle that needs to be removed, consider reaching out to us today and get your free quote.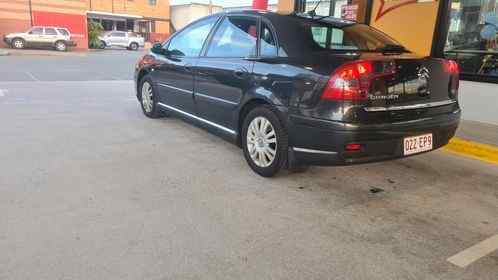 Get top cash for scrap cars with us. 
Are you struggling to find a way to get rid of your scrap car? Look no further! We offer top cash for scrap cars and will pay cash on the spot for your unwanted vehicle. Our team specializes in collecting scrap cars and ensures that they are disposed of safely and efficiently. With our cash-for-scrap service, you can free up some extra space in your garage or driveway while also earning some extra money. Don't let your scrap car take up valuable real estate – turn it into cash today! Contact us to learn more about our scrap car removal service.
Are you looking for the most reliable Toowoomba car removal company?
If you're searching for a trustworthy car removal company in Toowoomba, you've come to the right place! There are numerous factors to consider when selecting the best provider for your automobile removal needs. Look for a company with a solid reputation and positive customer feedback; this will help you determine if they are reliable. 
Furthermore, the company should have a broad network, allowing you to receive the best possible price for your old vehicle. Check for free towing services, as well as same-day pick-up. Finally, make sure the business follows all necessary environmental regulations, ensuring that your vehicle is disposed of in an eco-friendly manner. By considering all of these elements, you'll be able to find a dependable Toowoomba car removal company that can get rid of your car while helping you earn some cash on the side.