Car scrap yard Caboolture
Car scrap yard Caboolture provides the easiest and convenient services. We accept all kinds of junk cars, unwanted cars, old cars, and accident cars. Our towing truck is always ready to give service.
Car scrap yard Caboolture.
Car scrap yard Caboolture has been working for many years. We give the service in surrounding too. Customers can access a simple, secure platform through this business. All of our customers are happy with and satisfied with our services. We have our own towing truck that is 24/7 ready with its driver and workers.
So, if you have a kind of scrap or junk car connected with us, though most of the scrap yards take money in order to remove the trash, we opposite cash against the old cars. It all depends upon the condition of your vehicle. We are recycling cars, and before recycling, we check out the body and engine parts to be used in other vehicles.
Mostly you have seen different kinds of car get accident and dent they need to repair which costs much money and time. Instead, it would be better to change that part. So, do think more grape the cell phone and call us at our cell number: 0444577339.
How can I sell my Scrap car?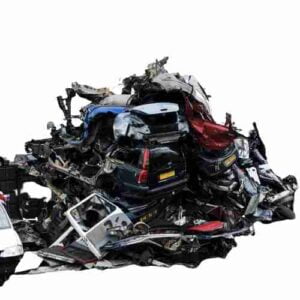 Whether your car is old, scraped, or damaged don't worry it is not waste. There are many ways to make it new. Firstly you can send it to a repair station for repairing the parts or even replace the damaged part with a new one. This way might be a bit expensive. On the other hand, you can make it cash with us. So, it is really easy and simple to sell my scrap car in a scrap yard in Caboolture. Follow the given list.
Call us at our contact number or get an instant quote by filling out our form.

Our workers will respond to you on time.

We will ask you about the model and conditions of your vehicles.

Do tell us the correct information.

There will be negotiation on price.

All the paperwork will be done on the same day.

Cash will be given on the spot.

The trash will be removed quickly.
Best Scrap Car Caboolture provides a unique platform for its customers. You might be searching for a vehicle yard to scrap your car, then be connected with us. Tolo Recycling Cars have the ability to make its customer happy by giving all the easy procedure that is required.
It is too difficult to get the same amount of money that we invested in our vehicles while purchasing. In addition. Most car scrappers do even accept old and exhausted vehicles. However, you are not supposed to worry because Scrap Car Moreton Bay deals with all kinds of old vehicles. Tolo Recycling Cars do not reject customers.
We purchase vehicles of all makes and models. Others can dispute the model and condition yet insultingly make lowball offers. This is regarded as a financial loss. However, we do not value such a bull sheet. We provide flexible payment amounts that depend on the make and model of the vehicle. So don't worry, fill out an online estimate form or give us a call. 0444577339.
CARS, VANS, UTES, TRUCKS, 4X4
Why choose us?
Tolo Auto Parts Recycling has remained regular and outstanding in performance for many years. The friendly, smooth, and fast cash for and free towing services have given us the credit to call us the number one company in the whole of Brisbane. In addition. We provide quick services Our towing car/ truck activities have the ability to fulfill all the requirements and certifications.  We pay top cash for your old vehicles plus free towing services. The customers are never disappointed in us. Because we give a smooth and easy platform. Our process of work is very easy, all you need to do is call us on our cell number 0444577339 our team members will answer you quickly and rapidly. For further acquirement, you can get in touch with us by filling out the form. 
What to know about scrapyard Caboolture.
Before dealing with any company we have to study the terms and conditions of that company. Indeed, we must collect information too. The most important thing that must be known about scrapyard Caboolture is:
To become aware of the valid price of your vehicle.

On-time pickup.

Towing truck available or not.

Proper paperwork.

What models do they buy?

Cash paid on time.

Proper and convenient process.

Attitude and behavior of team members.
Before getting in touch with scrap car removal we need to know all the above-mentioned things which will make our work easy and proper. While selling your car it is really necessary to get a valid price for your vehicle. Mostly we do not know about the prices of the car which is of a different model. So Tolo recycling provides the best cash for your cars. Secondly, on-time pick up is really important. After the confirmed deal the car wreckers must pick up the trash soon. Which will give you extra place and release your tension from the junk car. Thirdly, proper paperwork is really important. You need to know that the company must do all the paperwork on time. Relevant to these all the attitudes and behavior of the sending member should be good.