How To Get Paid for Your Old Car?
Top Cash For Old Cars near me.
You might be looking for how to get paid for your old car. So you are at the correct place. We deal with all kinds of old and junk cars, such as unwanted Cars, Trucks, Vans, Utes, 4x4s, Jeeps, SUVs, etc. The top Cash up to $9,999 will be paid on the same day of the agreement.
Get Paid for Your Old Car
As per concern, I recommend you to look after the top cash car company. If you're looking to get rid of your old car, you might be able to make some money while doing it. There are a variety of options available for selling your old car, like, selling it to a dealership, selling it privately, or using an online car-buying service. Dealerships may offer you a trade-in value for your old car, which can be a convenient option if you're looking to buy a new car from them.
Selling your car privately can potentially result in a higher payout, but it can also be more time-consuming and require more effort on your part to find a buyer. Online car buying services can offer a quick and easy option for selling your car, but be sure to research the company beforehand and understand its process and fees. No matter which option you choose, be sure to have all the necessary paperwork and documentation ready to ensure a smooth and successful sale.
1) Private old car buyers
Private old car buyers are individuals or companies who are interested in purchasing used cars from private car owners rather than from dealerships. They may be looking for cars to use for personal transportation or to resell for profit. Private old car buyers are typically distinguished from business or institutional buyers, who purchase goods or services for use in their own operations or to resell to others. Private buyers may have different motivations for their purchases, such as personal preference, convenience, or investment purposes. So you can get paid for your old car by private old car buyers.
Private old car buyers should be prepared to negotiate with the seller on price and be aware of any potential red flags such as a seller who is unwilling to provide documentation or allow for an inspection.
Overall, private old car buyers can find great deals and avoid the hassle of a dealership by purchasing from a private seller, but they must be diligent in their research and cautious in their approach.
2) Dealership:
An old car buyer's dealership is a place where people can sell their old cars for cash. These dealerships specialize in buying cars that are no longer in good condition or are no longer in high demand. This can be a great option for people who want to get rid of their old cars quickly and without having to go through the hassle of selling their cars themselves.
Old car buyer's dealerships also offer a convenient and hassle-free way for people to get rid of their old cars. They typically handle all of the paperwork and transfer of ownership, making the process as easy as possible for the seller. Additionally, these dealerships often offer fair prices for old cars, which can be a great way for people to get some extra cash in their pockets.
Overall, an old car buyer's dealership can be a great option for people looking to sell their old cars quickly without any hassle and get paid for your old car.
3) Car buyer service online.
Old car buyer services online are becoming increasingly popular as people look for an easy and hassle-free way to sell their used vehicles. These services typically offer a quick and convenient way to get rid of an old car, without the need for advertising, test drives, or negotiating with potential buyers. They have gotten their own towing truck which is always ready to tow cars.
Old car buyer services generally have a simple process – the seller contacts them with details of the car, such as make, model, year, and condition. They will then provide a quote, and if the seller agrees, they will arrange to pick up the car and pay the agreed amount.
This service is particularly useful for those who don't have the time or inclination to sell their car privately or trade it in. It's also a great option for those with a car that is not in great condition, as many old car buyer services will still purchase the vehicle regardless of its state.
4) Car wreckers.
Car wreckers, also known as auto dismantlers or auto recyclers, are businesses that specialize in buying unwanted or damaged vehicles and dismantling them for parts and scrap metal. Car wreckers typically have a large inventory of parts and can quickly locate and sell parts for almost any make and model of vehicle. This process not only helps to dispose of old or wrecked cars in an environmentally-friendly way, but it also helps to provide affordable used car parts for those in need.
Additionally, car wreckers can also help to remove old or damaged vehicles from private property, which can be a great relief for property owners. If you have an old or damaged vehicle that you no longer need, consider contacting a car wrecker to help you dispose of it in an efficient and eco-friendly way. They have their own work and drivers that are working 24/7 for giving service.
The Benefits of Choosing a Professional Wrecker"
Car wreckers are businesses that specialize in dismantling damaged or old vehicles for their parts and metal. These parts are then sold to customers who need them for their own vehicle repairs or restorations.Tolo Auto Recycling is an environmentally friendly way of disposing of old vehicles since the parts are recycled instead of ending up in landfills.
Car wreckers typically offer cash for old or damaged vehicles, which they then dismantle and sell the usable parts. They also provide a convenient way for vehicle owners to dispose of their old cars without having to pay for towing or disposal fees.
While some people may view car wreckers as a negative industry, they actually play an important role in the automotive ecosystem. By providing affordable parts for repairs and reducing waste, car wreckers are a valuable resource for both consumers and the environment.
What is a Ford wrecker?
A Ford wrecker is a type of tow truck that is manufactured by the Ford Motor Company. It is designed to tow or recover other vehicles, typically those that are damaged or have broken down. Ford wreckers are equipped with powerful engines, heavy-duty towing equipment, and sturdy frames that enable them to tow even the heaviest loads. They are also equipped with safety features such as airbags and anti-lock brakes to ensure the safety of the driver and passengers. Ford wreckers are popular among tow truck companies and are used in various settings such as roadside assistance, recovery, and transportation of vehicles. Overall, the Ford Wrecker is a reliable and powerful vehicle that is designed to provide efficient towing services.
CARS, VANS, UTES, TRUCKS, 4X4
We assure you to provide the best car removal service on any day and at any time. There are many reasons to sell your car and get cash for unwanted cars. We offer you as high as $9,999 cash, which is paid on the spot. With us, even your worthless vehicle has value. Enquire now! It does not matter wherever you live, in the whole of Queen Zealand.
Why choose us?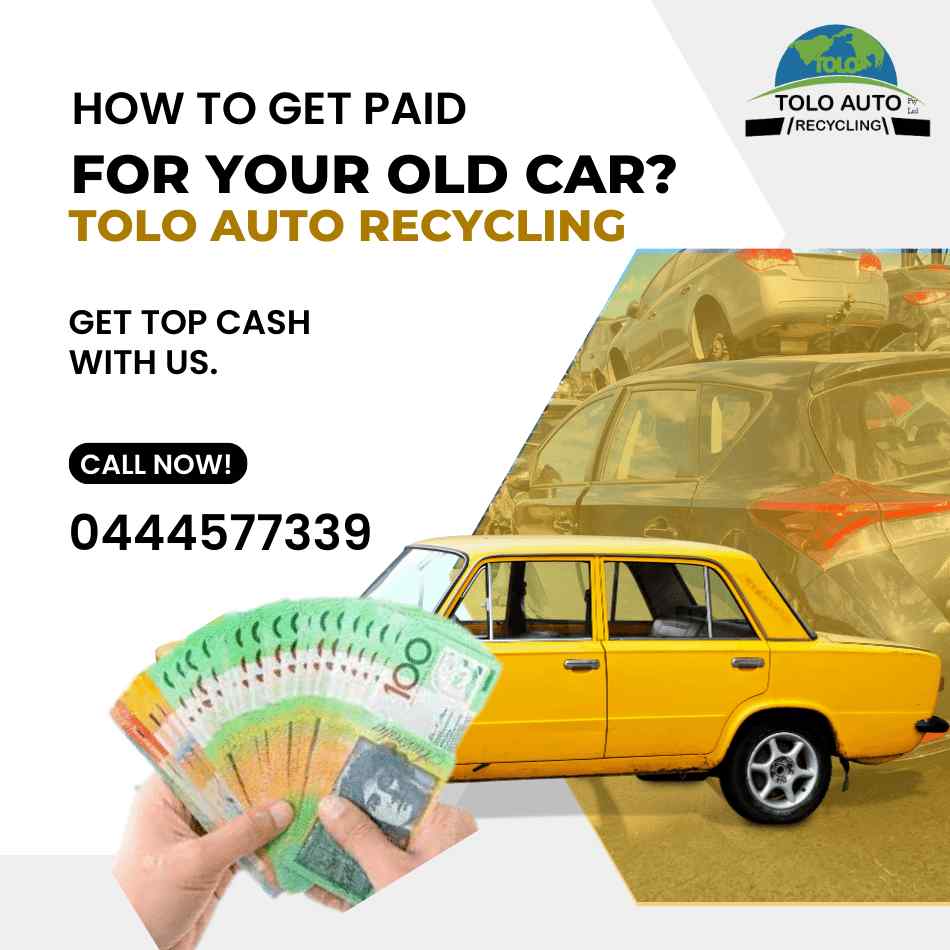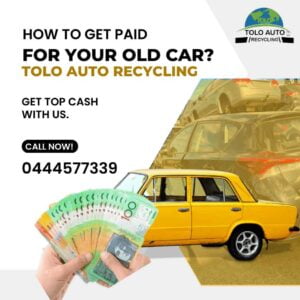 Tolo Auto Parts Recycling has remained regular and outstanding in performance for many years. The friendly, smooth, and fast cash for and free towing services has given us the credit to call us the number one company in the whole of Brisbane. In addition. We provide quick services our towing car/ truck activities has gotten the ability to fulfill all the requirements and certifications.  We pay top cash for your old vehicles plus free towing services. The customers are never disappointed with us. Because we give a smooth and easy platform. Our process of work is very easy, all you need to do is call us on our cell number 0444577339 our team members will answer you quickly and rapidly. For further acquirement, you can get in touch by filling the form.
We provide sevecies in various citiy of Queen Zealand: