Scrap car removal Ipswich.
Scrap car removal Ipswich offers top cash for cars of all makes and models, regardless of their condition. So, if you are willing to get rid of your car, give us a call. We are auto wreckers with special ability of removing old and junk cars.
Scrap car removals Ipswich
 Scrap Car Removals Ipswich is a reliable service that helps individuals get rid of their old and unwanted cars. We offer a hassle-free solution to dispose of cars in an eco-friendly manner. Customers can sell their cars without any difficulty with us. Our team members accept all types of vehicles, such as cars, vans, trucks, and SUVs, regardless of their make, model, or condition. We provide an instant quote over the phone, which saves time for customers. Scrap Car Removals Ipswich schedules free pickups. This means that customers do not have to worry about transport, as we will come to you. Our towing truck will also scrap the vehicles in an eco-friendly auto recycling center, ensuring that all materials are disposed of safely. Overall, scrap car removal Ipswich is an excellent service for those who want to get rid of their unwanted cars quickly, efficiently, and sustainably.
How our car removal Services Works in Ipswich? 
Our car removal service in Ipswich is a quick and hassle-free process. Firstly, we will collect all your vehicle details via phone, email, or our online form. We will then provide you with a free quote, which is based on your vehicle's make, model, condition, and location. If you accept our offer, we will arrange a suitable time for us to come and collect your vehicle, which can be the same day or later. On the day of collection, our experienced team will arrive with a tow truck, and within 30 minutes, your vehicle will be removed from your property. We'll take care of all the paperwork and provide you with a certificate of destruction so you can be assured that your vehicle has been disposed of in an environmentally friendly way. Additionally, we will also pay you for your car in cash on the same day. At Ipswich Scrap Cars, we guarantee a hassle-free and convenient service, and we pride ourselves on providing excellent customer service. 
Do you need To Sell Your vehicle fast and easily?
 When you urgently need cash, selling your car fast and easily can be a convenient option. Whether it's to pay off a debt or to fund a new purchase, selling your car quickly can help you meet your financial needs in a timely manner. However, selling a car can sometimes be nerve-wracking and time-consuming. You would need to advertise, find potential buyers, and negotiate the price. To simplify this process and sell your vehicle with ease, you can approach car-buying companies that offer to purchase your vehicle in a hassle-free manner. They can offer you a fair price and take care of the paperwork and transfer of ownership. This frees you from the stress of managing the sale and ensures a smooth transaction. So, if you need to sell your car quickly and comfortably, consider contacting one of these companies.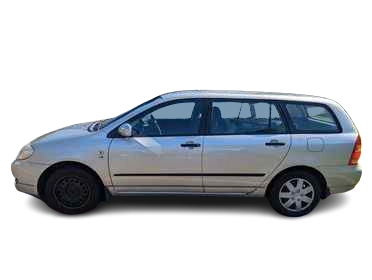 Fast and instant Cash for Car Removals
If you have an old, unwanted, or damaged car sitting in your backyard, you can easily get fast and instant cash for car removals. Several car removal services provide hassle-free and full-service removal of your vehicle and pay you in cash on the spot. With cash for car removal, you can get rid of your junk car for cash and free up valuable space in your home. You don't have to worry about towing or transportation costs as most car removal services provide free car removal. You can turn your old car into free cash by calling a professional car removal service today.
What is Ipswich auto wreckers?
 Ipswich Auto Wreckers is a reliable cash-for-car company that offers car removal services around Ipswich. If you have an old car that you need to get rid of, call us and we'll provide you with a competitive cash offer. With years of experience in the industry, we have become one of the most trusted car companies in Ipswich. We understand that selling old or damaged cars can be stressful, so we've made our cash-for-car removal process as simple as possible. With Ipswich Auto Wreckers, you can get rid of your unwanted car and receive cash in hand within hours.
Get Quick and top Cash for Cars in Ipswich up to $12,999.
 Looking to get quick and top cash for cars in Ipswich? Look no further! We offer cash-for-car services in Ipswich, allowing you to make cash for your car for top dollar in no time. Whether you have a used car or a junk car, we'll buy it from you and give you cash on the spot. Plus, using our service is easy – simply get a free quote by telling us about your car, and we'll tell you how much we'd be willing to pay. So, don't wait any longer – sell your car today and get top cash for cars in Ipswich!
CARS, VANS, UTES, TRUCKS, 4X4
Here are some common steps to sell your damaged car to scrap car removal Ipswich!
If you have a damaged car, you may be wondering how to sell it. Fortunately, there are some common steps you can follow to make the process easier. Firstly, get an estimate of the car's value by checking online or consulting with a mechanic. Then, determine if selling to a private buyer or a dealership is the best option for you. Remove any personal belongings and have the car cleaned inside and out, repairing any minor damages if possible. Gather all necessary documentation such as the title and registration. Finally, advertise your car on relevant websites or social media platforms, or contact a local salvage yard if the car is beyond repair. By following these steps, you can successfully sell your damaged car. 
Free towing services are available with scrap car removal Ipswich.
 We are proud to offer our customers free towing services when they need it most. If you find yourself stranded on the side of the road or in need of a tow, simply call us, and we will come to your rescue. Our team of experienced tow truck drivers will quickly respond to your call and safely transport your vehicle to the nearest service center for repairs. We understand that car troubles can be stressful and inconvenient, so we aim to provide fast and efficient service to minimize your downtime. With our free towing services, you can have peace of mind knowing that help is just a phone call away. Don't hesitate to contact us for all your towing needs!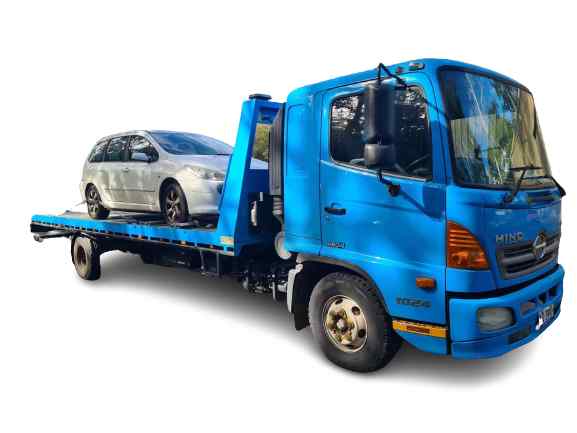 Car Removal Ipswich Services.
Car removal Ipswich services provide a helpful solution for people who have unwanted or scrap vehicles taking up space in their yards or driveways. These services specialize in the quick and efficient removal of vehicles, including cars, trucks, and vans, regardless of their condition. They offer a hassle-free process that includes free quotes, pick-up, and disposal of the vehicle at environmentally friendly facilities. Car removal Ipswich services are an easy and cost-effective way to get rid of unwanted vehicles while also preventing environmental harm caused by improper disposal. 
Tolo Auto recycling cars Accept All Makes and Models
 Tolo Auto is one of the leading and most reliable auto recyclers in the market that accepts all makes and models. At Tolo, they understand the importance of diversity and accessibility to customers, allowing for a smooth and hassle-free recycling process. Whether it is a popular brand or an uncommon make, they take in various models and offer their clients the best prices for their vehicles. They also ensure that the entire process is environmentally friendly, disposing of hazardous materials in a safe and responsible manner. Clients can rest assured that their car is in good hands and that Tolo Auto will do everything they can to make the recycling experience easy, efficient and stress-free. They provide a range of services, including towing, car scrapping, and purchase of junk cars, catering to the needs of all customers. If you're looking to recycle your car, Tolo Auto is the perfect place to do so!
How to find the best Car Removal in Ipswich?
To find the best car removal service in Ipswich, look for companies that offer free car removal services, specifically those located in Ipswich. Check their reputation and customer reviews before making a decision. Most importantly, ensure that they accept all types of scrap cars and offer fair payment for any vehicles that they remove. With these factors in mind, finding the right car removal service in Ipswich should be easy and stress-free.
How can I get Instant Free Car Removal in Ipswich?
 To get instant free car removal in Ipswich, you can call us and get rid of your unwanted, junk, used, old, scrap, or damaged cars for free. Our car removal Ipswich service is committed to providing a quick and hassle-free solution for selling your car. We offer a reliable and efficient car removal service that's free, saving you the expensive task of towing your vehicle. So if you're looking to make cash for a car in Ipswich, call us today for free car removal Ipswich.
Are you looking for the best cash for cars near Ipswich?
If you want to get rid of your car quickly, you'll want to find the best auto wreckers possible. Look for a reputable company that offers fair prices and quick transactions. With the right cash for cars service, you can sell your vehicle and get the money you need without any hassle. Indeed. You should not worry about these things. Just make call to us: 0444577339, or get online quote by filling up the form. We have our own towing truck and experienced drivers who can make the proces really easy and simple. so, there is no need to worry about anything, just get intouch. 
Do you buy cars throughout Queensland?
Do you buy cars throughout Queensland? Whether you're in Brisbane, Cairns, Townsville, or anywhere in between, we can help. Our team of car experts is here to make the car-buying process as easy and stress-free as possible. From finding the right car to arranging financing, we're with you every step of the way. Contact us today to get started.
How to Get Rid Of the Scrapped Car in Ipswich?
If you have a scrapped car in Ipswich and want to get rid of it, you have several options. You can sell it for parts to a scrap dealer, contact a professional car removal service, or donate it to a charity that accepts car donations. Make sure to have all necessary paperwork ready and remove your personal belongings before disposing of the car.
How to Get the Most Cash for Car Ipswich?
To get the most cash for your car in Ipswich, it's important to do your research and find the most reputable buyers in the area. Get multiple quotes and compare them to ensure you're getting a fair price. Clean your car and take care of any necessary repairs beforehand to increase its value. Finally, be prepared to negotiate, and don't be afraid to walk away if the price doesn't meet your expectations.