We pay top cash for broken down, junked, scrapped, or unwanted vehicles. Car wreckers Logan has their own towing truck, equipped with necessary requirement. Our workers are 24/7 ready for serving to our customers.  
Auto Wreckers Logan offers top cash for old and junk cars.
If you have an old or junk car taking up space in your yard, Car Wreckers Logan is the solution for you. We offer top cash for old and junk cars, ensuring that you get rid of your unwanted vehicle and make some money in the process. This company is a reputable company that specializes in buying all makes and models of cars, regardless of their condition. Whether your car is damaged, non-operational, or simply old and no longer needed, Car Wreckers Logan will gladly take it off your hands. We have a team of experienced professionals who will assess the value of your car and provide you with a fair and competitive offer. 
Once the offer is accepted, we will arrange for convenient pick-up and provide you with instant cash on the spot. Our process is quick, hassle-free, and eco-friendly, as the towing truck recycles or resells the usable parts of the cars they purchase. So, if you're looking to get rid of your old or junk car while making some cash for cars, contact Car Wreckers Logan today.
Are you searching for Auto Parts in Logan?
 If you are looking for auto parts or used car parts in Logan, you've come to the right place. Whether you need a replacement part for your car or want to upgrade it, there are plenty of options available in this town. Logan Wrecker is known for its wide selection of auto parts stores, offering everything from engine components to interior accessories. You can find both new and used parts, depending on your budget and requirements. 
If you prefer to buy from a wreck, there are also several wrecking yards in the area, where you can find great deals on salvaged auto parts. So, don't waste any more time searching elsewhere. Head over to Logan and explore the variety of options for all your auto parts needs.
Get the Best Wreckers Logan Service with us.
 If you live in Logan, QLD, and want to get rid of your unwanted car, look no further than our wreckers Logan service. We are the best car wreckers in Logan, specializing in wrecking and recycling all makes and models of vehicles. Our team of experienced wreckers guarantees a hassle-free and convenient experience. Whether your car is damaged, old, or simply unwanted, we will dismantle and recycle it in an environmentally friendly manner. We accept used cars of all conditions, ensuring that you get the best value for your unwanted vehicle. With our car wreckers Logan service, you can easily get rid of that eyesore sitting in your driveway and make some quick cash in the process. Don't hesitate to contact us today and let our car wreckers take care of your unwanted car.
We Buy All Makes and Models of Vehicles in Logan.
At Logan Auto Sales, we specialize in buying all makes and models of vehicles. Whether you have a sedan, SUV, truck, or even a luxury car, like; Toyota, Nissan, 4×4, or other brands. We are interested in making you an offer. Our experienced team understands the value of every vehicle and is dedicated to providing fair and competitive prices. Selling your vehicle to us is simple and hassle-free. Just bring your car to our location or give us a call, and we will handle the rest. We will appraise your vehicle and offer you a cash price that reflects its true worth. 
Our transparent and trustworthy approach sets us apart from other car-buying services in Logan. When you choose us, you can expect a quick and smooth transaction, allowing you to easily sell your car and move on to your next adventure. Don't hesitate to get in touch with us today to see how much your vehicle is worth.
Free Pick up and top cash on the spot Logan.
 If you live in Logan or the Brisbane area and have a car that you need to get rid of, look no further! We offer free pick-up and top cash for damaged cars on the spot in Logan. Our car removal service is quick and efficient, ensuring that you get rid of your unwanted vehicle hassle-free. Whether your car is damaged, old, or no longer running, we will take it off your hands and pay you for it. Our team is experienced in the car recycling industry and will ensure that your car is disposed of in an environmentally friendly manner. So why let that car take up valuable space? Contact us today and let us take care of your car removal needs in Logan.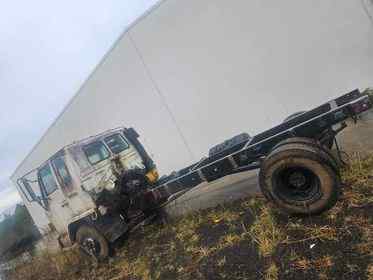 Get in touch with us to gain the maximum dollar for unwanted and old cars.
 If you are looking to get rid of your car and want to get the maximum dollar for it, then getting in touch with a reputable car removal company in Loganlea, QLD is the way to go. These services specialize in buying scrap and scrap cars for top cash and make the process hassle-free for you. We have experienced and friendly staff who provide free car removal, so you don't have to worry about arranging transportation for your vehicle. By selling your car to these services, you not only get rid of a vehicle that is taking up space in your garage or driveway but also make money out of it. 
We accept cars in any condition, whether they are damaged, wrecked, or simply old and no longer running. So, if you are in Logan, QLD, make sure to get in touch with a reliable car removal to get the maximum dollar for your scrap or old car.
CARS, VANS, UTES, TRUCKS, 4X4
How to find the auto Salvage Yard in Logan?
If you're looking for an auto Salvage Yard in Logan, there are a few steps you can take to find one. First, start by doing some research online. Use search engines and directories to find listings of Salvage Yards in the Logan area. Make sure to read reviews and check their websites for any additional information. Another option is to ask for recommendations from friends or family who may have used a Salvage Yard in Logan before. They can provide valuable insight and firsthand experiences. Additionally, you can also contact local mechanics or auto repair shops as they may have contacts with Salvage Yards or guidance on finding one. 
Once you have a list of potential Salvage Yards, call them to inquire about their services, availability of parts, and any other relevant details. By taking these steps, you'll be able to locate an auto Salvage Yard in Logan easily. But, don't worry you are at the right place we are auto wreckers and have our own auto salvage. Car wrecking is our top service. Simply contact us by failing this number 0444577339. 
Which area of Logan do we serve?
Logan's scrap removal services cater to various areas within the region. One prominent area they serve is Logan City, which is the administrative center and the most populous city within the Logan region. Logan City encompasses several suburbs and residential areas, including Springwood, Woodridge, and Rochedale South. Another area that we cover is the Logan Central business district, which is a significant commercial hub in the region. 
This district houses various offices, shops, and restaurants, generating a considerable amount of scrap waste. Additionally, scrap removal services extend their reach to other suburbs in Logan, such as Beenleigh, Eagleby, Brisbane, sunshine coast, Gold coast, Toowoomba and Marsden, ensuring that residents and businesses throughout the region have access to their convenient and efficient services. Whatever area within Logan one may reside or operate a business, there is a scrap removal service available to tackle their waste management needs.